I know I'm posting a little bit later than usual, but it's better late than never!  Here is a quick update on my reading life lately.
What I've read lately
I actually slowed down a little bit on reading.  The week of finals for trimester two was super busy, and then I found myself getting set up for trimester three, including teaching a class for the first time.  I actually had to put The Family Romanov on pause.  I just have not had the attention to give it that it deserves. I was enjoying it and it stretches me into a different genre, but I need to give my full attention to it later.  Maybe my upcoming spring break will be the perfect time.
I did read Dreamland by Sarah Dessen last week.  I wanted something to get my back in my groove after dragging a little.  I enjoy Dessen's books and know they are usually a quick read.  I did finish this one quickly.  Overall, I liked it, giving it 3.5/5 stars.  It deals with an important issue I think teens should read about.  My issue, and maybe it's petty, is how Dessen handled the cheer team Caitlyn is a part of.  It was full of stereotypes and really not how I experienced cheer as a cheerleader or coach.  Some parts will a little rushed for me as well.  I appreciate that this was first published in 2000 (I was in high school!) and I know I like more of Dessen's later work much more.
What I'm reading this week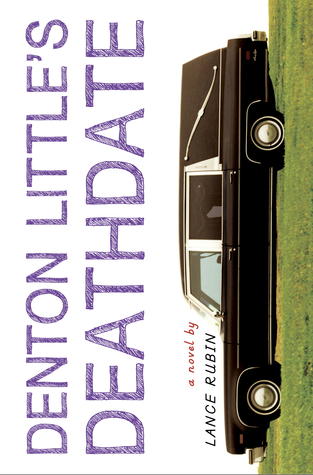 I received the Arc for Denton Little's Deathdate by Lance Rubin thanks for my friend Beth who picked it up at ALA Midwinter.  The concept fascinates me: science has progressed to pinpoint a person's actual date of death.  You live your life knowing when you are going to die.  Denton's Deathdate is tomorrow. I wanted to read this in order to share it with my students.  So far, I am really liking it and can see how my students will enjoy it too.  I plan on a full review once I am done.
I also hope to finally get to Glory O'Brien this week.  I just had to renew it from the library.  I am picking up my reading groove again so I am sure I will get to it soon.
What are you reading this week?