It is officially summer vacation!  Here's hoping a lot of reading can happen.
Audio Books
I am almost done with The Book of Blood and Shadow by Robin Wasserman.  I have been really enjoying it.  I have a long drive tomorrow, so hopefully it will be done.
I also finally got I Was Here by Gayle Forman back from the library.  We now get two weeks for audio books!  Some walks with Taylor and driving to work for the few days I am going in for curriculum work will be great for that.
Books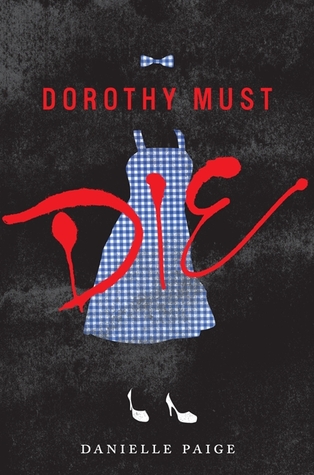 I have been saying for along time I want to read Dorthy Must Die by Danielle Paige.  One of my students read it this year and told me how much she loved it.  It will be my first read of the summer break.
What are you reading this week?